Proven
The NUVO™ ConicalFIT™ features an 

internal conical connection in a naturally tapered body design maximizing treatment versatility and simplicity in all bone types. The NUVO™ Implant System offers a comprehensive prosthetic 

portfolio covering indications.
Conical Connection

NUVO™ ConicalFIT™ offers a secure fit between abutment and implant with a tapered 22 degree connection, as well as featuring the platform-switching concept. It combines anti-rotational engagement through an index allowing proper abutment positioning.
Pure Titanium Grade 4

NUVO™ Implants are manufactured from commercially pure titanium grade 4 (Ti gr4 CP).
Sand Blasted & Acid Etched Surface

NUVO™ implants are treated with a sandblasted and acid etched surface treatment, resulting from a highly controlled and validated process.
Simple
Simple as it should be, NUVO™ ConicalFIT™ features simplified and precise prosthetic 

platforms, adding confidence on prosthetic handling, while offering a complete color-coded system, from bone bed preparation up to abutment selection. Adding confidence and 

accuracy with an intuitive and secure drill stop solution.
Simplified and Precise Prosthetic Platforms
The NUVO™ internal conical connection, ConicalFIT™, is made simple, with 2 prosthetic platforms covering indications, featuring differentiated internal threads designed to avoid platform mismatching during abutment placement: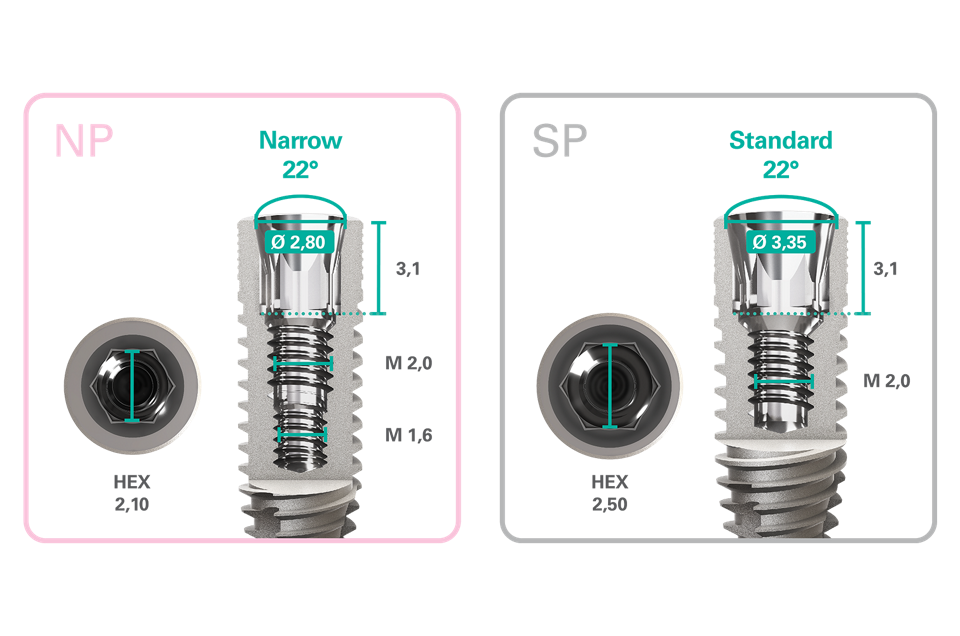 Color Coded System
The NUVO™ ConicalFIT™ offers a fully color-coded system, which allows intuitive product identification and selection, from drilling to implant placement and fixtures.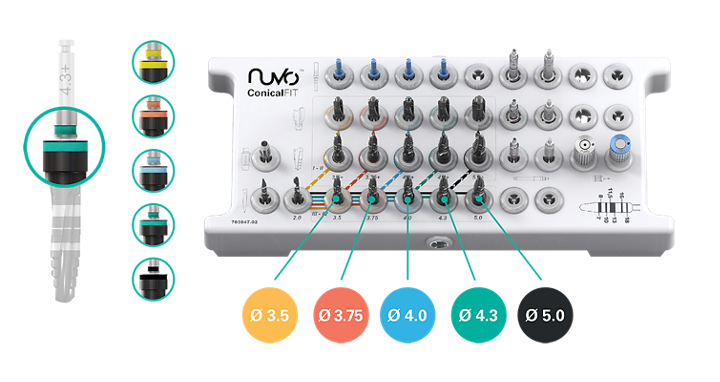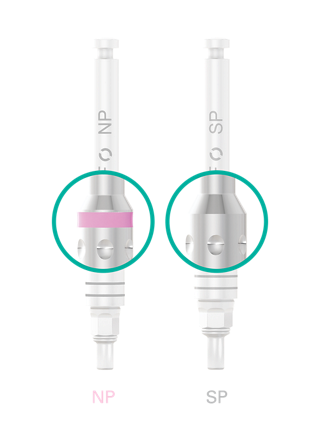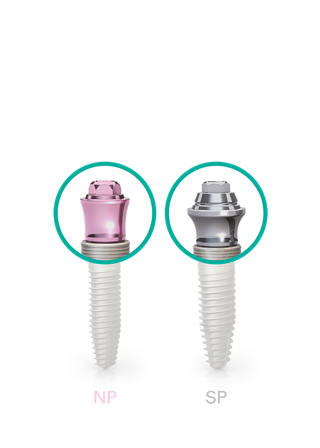 Intuitive and Secure drill stop solution
Facilitating the identification of the drill sequence, 

the diameter and length of the implant combined with a simple pick and drop mechanism, the NUVO™ Drill Stop solution is designed to create accurate drilling depth for surgical procedures, with the possibility 

of multiple uses.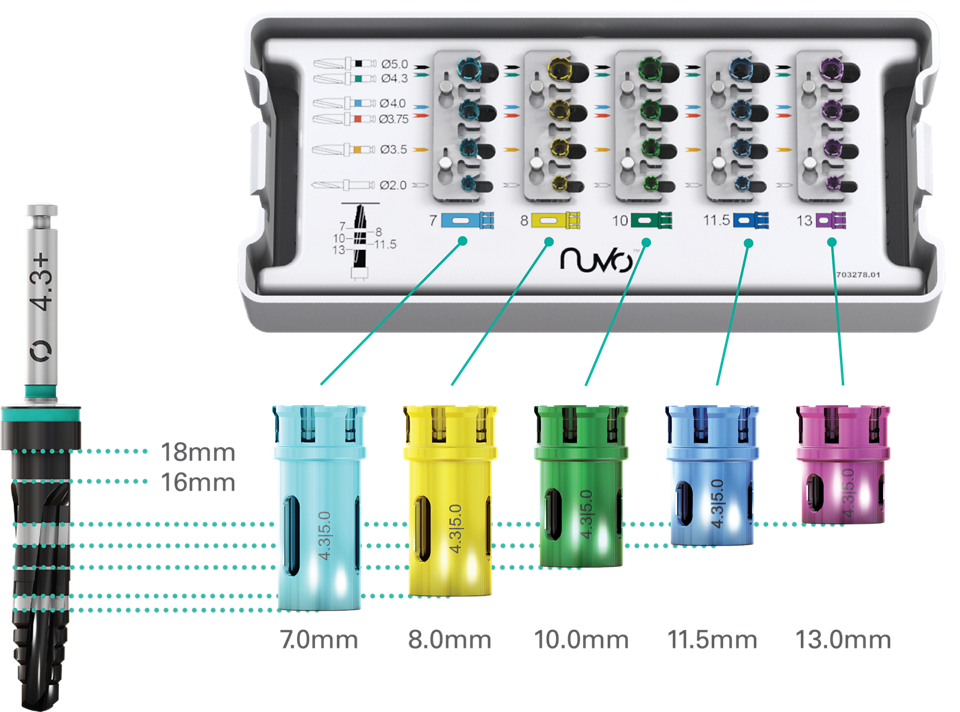 Versatile
The NUVO™ implant system enables versatility by offering a naturally tapered 

implant design, designed to cover mouth regions with numerous implant dimension options. The versatile restorative options are designed to restore even 

demanding indications with a comprehensive prosthetic portfolio.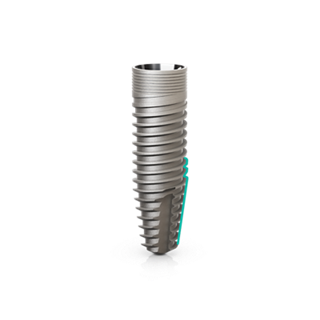 Tapered Implant Design
NUVO™ Implant System features a bone-level, naturally-tapered design, to maximize treatment options and efficiency regardless of the bone density.
Comprehensive Implant Portfolio
NUVO™ Implants are designed for

indications, by offering a full range of diameters and lengths. Designed to optimize surgical procedures, the implant packaging

already comes with a cover screw.

* Ø 5.0 mm implants until 16 mm.
Comprehensive Prosthetic Portfolio
NUVO™ ConicalFIT™ implants offer a comprehensive prosthetic portfolio designed to meet the patient's needs for  treatment, while allowing a reduced complexity on prosthetic handling by needing only one screwdriver for all screws.

Indication Type: From single to edentulous;
Retention Type: From screw to cement retained;
Workflow Type: From conventional to digital.