Proven
The NUVO™️ InternalFIT™️ combines proven concepts in dentistry: the well-established internal hex connection, titanium grade 4 commercially pure (CP) and the well documented sand blasted and acid etched surface treatment.
Internal Hex Connection

NUVO™ InternalFIT™ is designed to allow a perfect fit between the implant and abutment. InternalFIT™ combines the anti-rotational engagement of an internal hexagon and features the platform switching concept, with a single platform across multiple implant diameters, a narrow platform option and a large variety of implant lengths and diameters.
Pure Titanium Grade 4

Pure Titanium Grade 4 NUVO™ Implants are produced from commercially pure and mechanically strong titanium grade 4 (Ti gr4 CP).
Sand Blasted & Acid Etched Surface

NUVO™ implants are treated with the well documented sandblasting and acid etched surface treatment, resulting from a highly controlled and validated process.
Simple
Simple as it should be, NUVO™️ InternalFIT™️ features a color-coded and simplified prosthetic platform, adding ease of use with only one screw driver for the entire system.
Simplified Prosthetic Platforms
The well-established Internal Hex connection is made even simpler, by covering all demanding 

indications with 2 prosthetic platforms: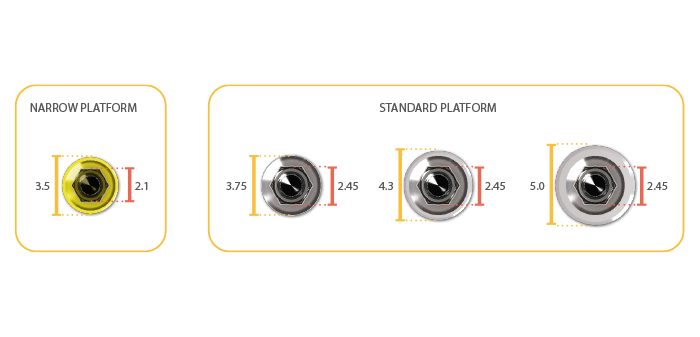 Color Coded System
The NUVO™ InternalFIT™ has a color-coded system, which allows an intuitive implant/abutment identification and selection, by featuring a color coded prosthetic implant platform and abutment.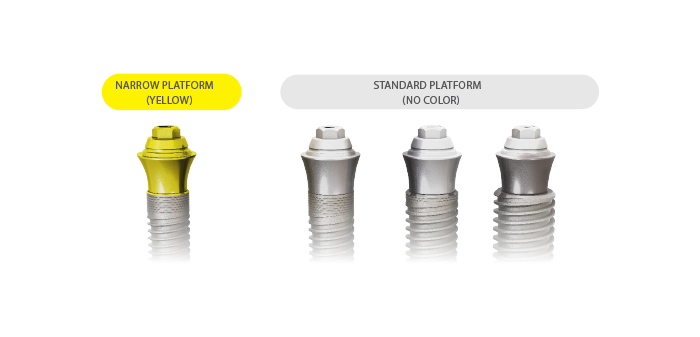 One Screw Driver
Reducing complexity on prosthetic handling, NUVO™InternalFIT™ allows working on the entire system by using one screwdriver.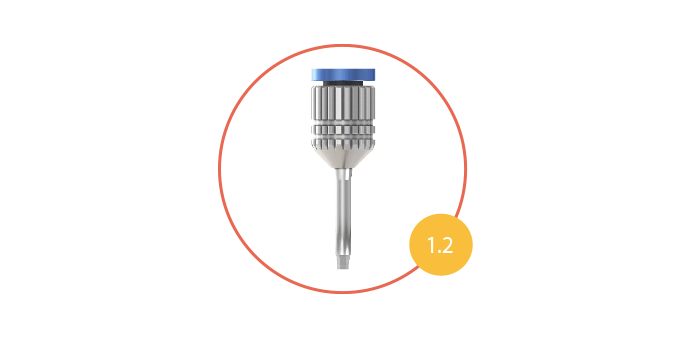 Versatile
The NUVO™ implant system enables versatility by offering an apically tapered implant design, designed to cover all mouth regions with numerous implant dimension options. The versatile restorative options are designed to restore even the most demanding indications with a comprehensive prosthetic portfolio.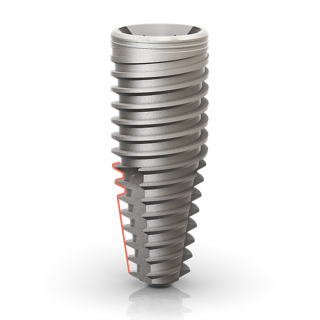 Tapered Implant Design
NUVO™ implants feature a bone level appically tapered design, maximizing treatment options and efficiency regardless of the bone density.
Comprehensive Implant Portfolio
NUVO™ Implants are designed by offering a full range of diameters and lengths.
Comprehensive Prosthetic Portfolio
NUVO™ InternalFIT™ implants offer a comprehensive prosthetic portfolio designed to meet the patient's  needed treatment:

Indication Type: From single to edentulous;
Retention Type: From screw to cement retained;
Workflow Type: From conventional to digital.





Schedule a call back with a NUVO Representative.
Most calls are returned within 24 hours. 
*the call-back function is only available if pop-up blockers are deactivated.
Nuvo collects your information to facilitate the commercial relationship, contact you regarding future product offerings and promotion and all other permissible business purposes. Please see our Privacy Policy for more information.